12.04.2017

Education+Friendship = Success Challenge marked the beginning of the national meeting of school parliaments within the Every student will be a winner Program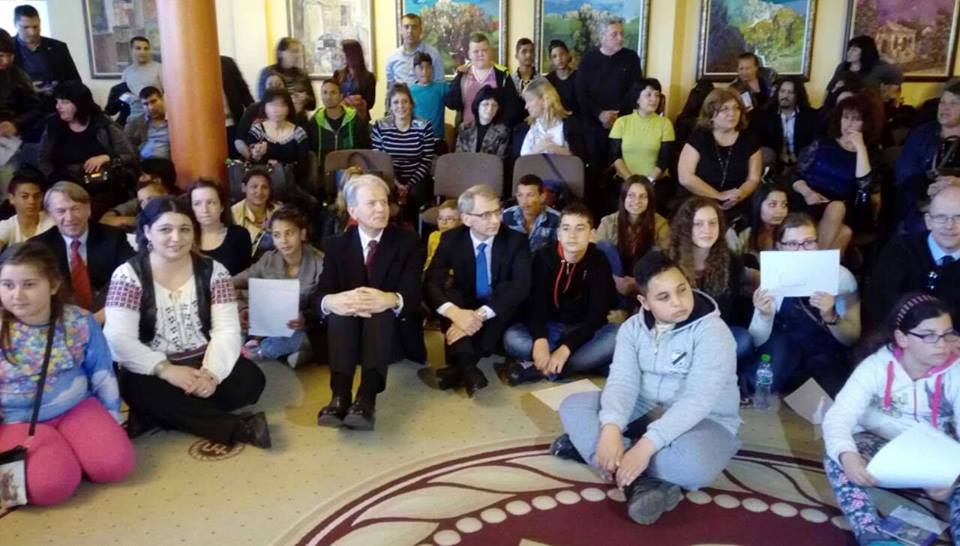 From 11 to 13 of April Amalipe Center gathers over 200 students in the town of Sliven to create a school of tolerance. The youngsters are students from fourth to 12th grade and chairmen of parliaments formed at schools participating in the program to reduce school dropout "Every student will be a winner". The parrticipants will discuss topics such as history of Roma, prevention of school dropout and early marriages, leadership and conflict solution, tolerance, volunteer activities, etc.
Students will be welcomed by the Minister of Education, Prof. Denkov and ambassadors of Switzerland, the Netherlands, France and the World Bank. National Meeting of Presidents of Parliaments is organized by Amalipe for the fourth consecutive year.
So the challenge has already begun when in the opening of the meeting participants together with the Minister of Education Prof.Denkov, ambassadors of Switzerland, the Netherlands and France, as well as regional representative of the World Bank (part of ambassadorial group for Roma integration) agreed on the message "Education + Friendship = Success"
In this regard we invite all participants during the days of the meeting to share their opinions about the meeting and education, share photos and videos that show moments illustrating the words of the Minister. Also please fill out the survey, which is in our FB group.