12.03.2018

Students from vulnerable groups fighting human trafficking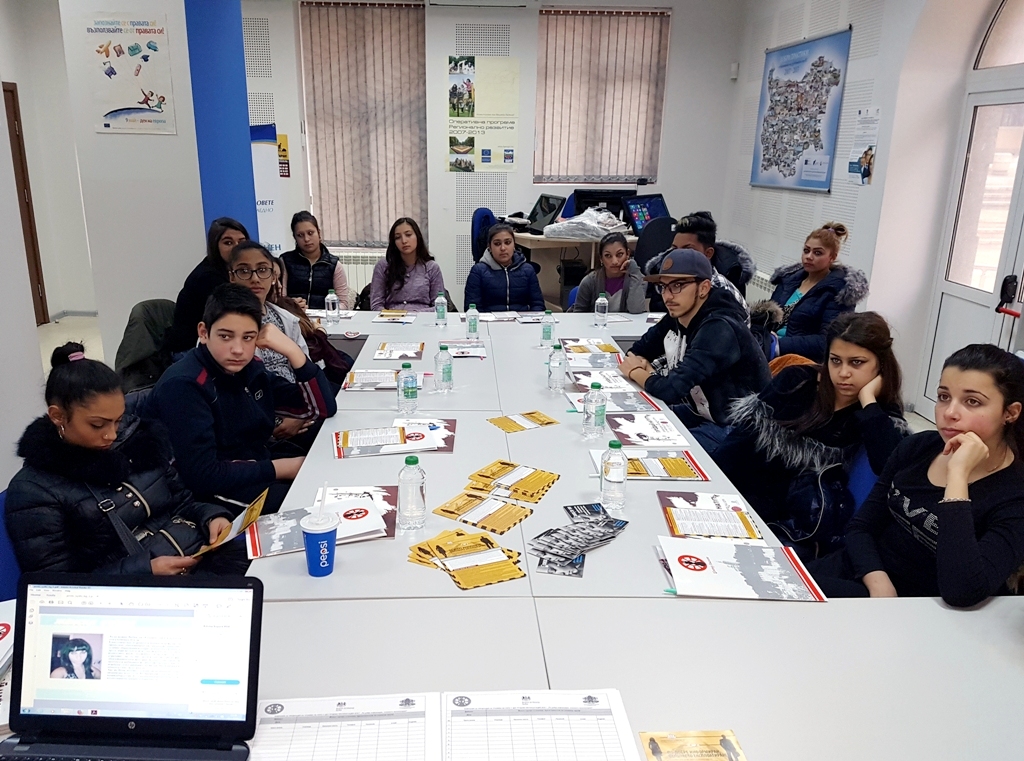 Amalipe Center and the British Embassy in Bulgaria have become a key partner of the National Commission for Combating Human Trafficking, which launched their annual campaign to prevent human trafficking for the purpose of labor exploitation for 2018.
The campaign started with focus groups, which took place in the towns of Veliko Tarnovo, Sliven and Bourgas. Amalipe Center held focus groups with minority students, most of whom were students from Amalipe network of schools. The campaign was opened in Veliko Tarnovo by the British Ambassador to Bulgaria HE. Emma Hopkins. Under the slogan "Better informed than exploited!", young people became aware of the types of human trafficking, and most importantly, the labor exploitation, which covered a very large group of people, most of them with low social status. Emphasis was also placed on early marriages and dropping out of the education system because those children are the most vulnerable and became an easy victim of labor exploitation and other dangers.
Working in groups, with the help of volunteers from local anti-trafficking committees, students were generating ideas that could reach vulnerable groups and have an adequate impact on them. The participants believed that parents should also be aware of the problem, because very often children leave school and remain without education because of their parents, and thus becoming an easy target for traffickers. The attendees were highly motivated and involved in the problem and willing to engage actively in the fight against trafficking. Numerous creative and interesting ideas from songs and comics to sketches and film were offered and debated.
Amalipe Center and the LCCHT provided all participants with materials to use at school and raising their classmates awareness about human trafficking.
Eight active students were selected from Sliven and Bourgas, who will take part in the national training for volunteers, which will take place in March in Veliko Tarnovo. Their task will be to actively engage in human trafficking campaigns and to help vulnerable groups prevent themselves from falling victim to labor exploitation.