13.12.2018

A pilot study visit within RARE project: hosting guests from Slovakia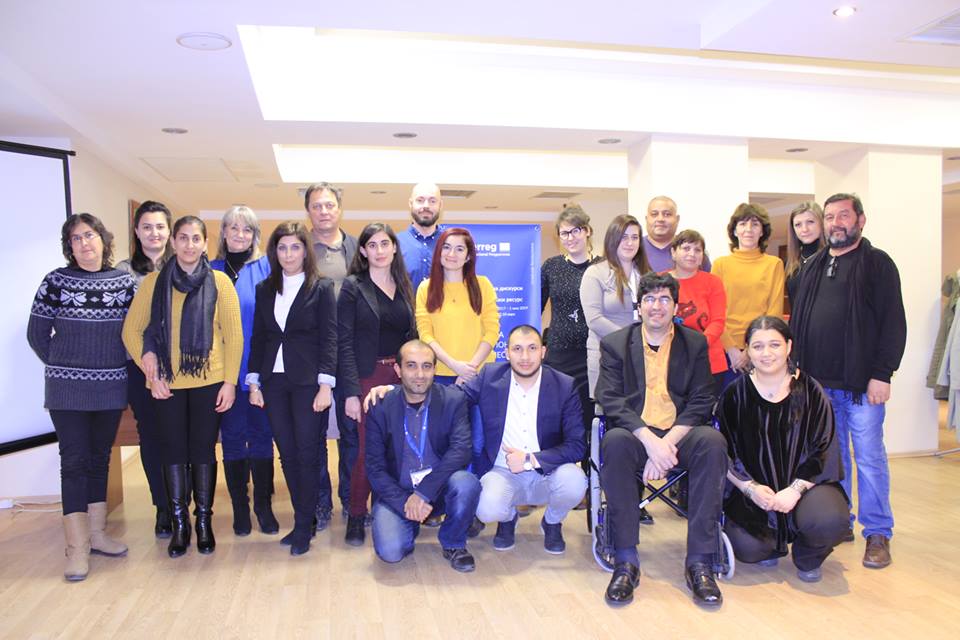 From 10 December 2018 to 12 December 2018 CIEDT "Amalipe" hosted a RARE partners visit for partnering organizations from Slovakia. The main goal of the visit was to present the methodology and the results, used by Amalipe in the implementation of the Bulgarian pilot, part of the RARE project. The pilot, implemented in Bulgaria, is focused on sensitization and changing the attitudes towards Roma on the labor market.
On 11 December 2018 were held meetings with main stakeholders:
1. Meeting with the experts from Labor Office, Veliko Tarnovo – the experts in the labor offices in the region are key partners of the project. The trainings in the pilot are developed with focus on giving the experts new techniques to achieve better involvement of the Roma on labor market. The representatives of the labor offices are often the connecting link between the employees and the employers. During the meeting the partners from Slovakia shared their experience, working with governmental institutions and the differences between the partnership between NGOs and governmental institutions in the two countries.
2. Meeting with the executive director of Lovico Lozari Ltd, Suhindol – with high percentage of Roma employees, Lovico Lozari Lts is a key stakeholder in the project. During the meeting the executive director shared with the partners the advantages of the mediation on the workplace.
3. Meeting with the Principal of PHAT " Tsanko Tserkovsky", Pavlikeni - The Professional High School of Agrarian Technologies is a good example of successful partnership between a school and a business for providing better professional development of the students, many of which are Roma.
4. Meeting with the Roma community and educational mediators in the town of Byala Cherkva – the partners had a chance to talk with educational mediator and the representatives of the Roma community, who shared their experience with the negative stereotypes towards Roma people and the attitudes towards Roma people on the labor market.
On 12th December 2018, in Hotel Panorama Veliko Tarnovo was held a meeting on the topic "New approaches for Roma inclusion at the labor market through involving all stakeholders"
The meeting was attended by representatives of local authorities – from the municipalities of Antonovo, Lyaskovets, Pavlikeni and Strazhitsa; as well as educational mediators from the same municipalities.
The main goal of the meeting was to present new approaches for Roma inclusion on the labor market using the possibilities for partnership between the local authorities, NGOs and educational mediators and finding new ways to multiply the results from RARE project.
During the meeting the partners from Slovakia shared their experience and the methodology they use for changing the negative attitudes of professional working with Roma.
During the meeting the partners had a chance to talk with educational mediators and community moderators, who presented the specific methodology, used by Center "Amalipe" for work with the community.
Information about the project see on:
https://www.facebook.com/RARE-Roma-as-Resources-153725308477841/