01.07.2019

Children are the protagonists in the educational system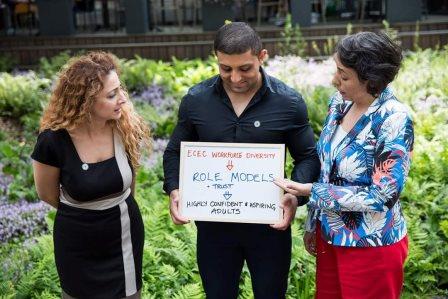 From 16 to 21th of June, in the town of Leiden, Netherlands was held the World conference of the International organization "Step by step" (ISSA). It was dedicated to the 20th anniversary of the organization and more than 400 participants from 60 different countries participated – experts in the field of early child development. Some of them were Unicef, Open society, Central European University and more.
Silvia Stancheva represented Center Amalipe and participated in the conference as a trainer in the "Together in colourful world" program, as well as a secretary of the advisory board of the REYN Network in Bulgaria, coordinated by ISSA.
The theme of the conference was "Nurturing environment" or what is the most appropriate and supporting development environment for the children. Famous personalities attended the conference – members of the royal court, mayors, proven in their field professors and others.
Good practices were shared, realized projects, reports and analyses from all around the world, that showed how the environment to be less hostile towards small children and how to be most favorable so their full potential could be developed. School programs with great flexibility for children and teachers were presented; the strong need for autonomy was emphasized on. It was emphasized on the importance of additional support for the children from vulnerable groups. The needs of the Roma children, the emigrant children, the children with disabilities and other educational needs were discussed.
There were workshops, visits in children centers and schools, special meetings and others.
The main accent of the conference was the persistence in the childcare, the trust between the professionals and the families and most importantly to never forget that the protagonists in the educational system are the children!