15.01.2020

Representatives of Amalipe Center met with US Ambassador HE. Herro Mustafa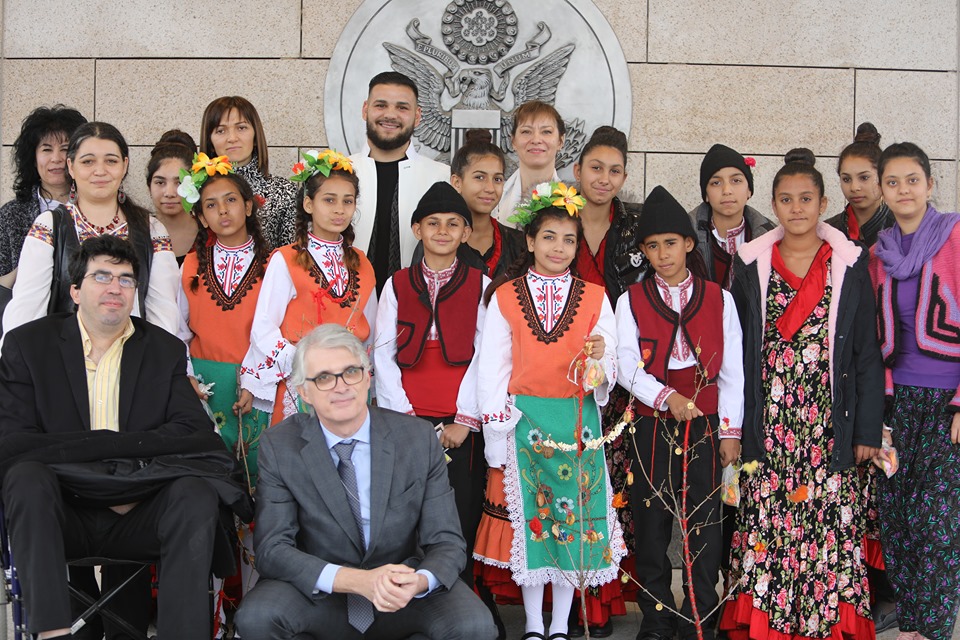 Representatives of Amalipe Center met with US Ambassador HE. Herro Mustafa on January 14th. Deyan Kolev and Teodora Krumova talked with Ambassador Mustafa about the situation of the Roma community in Bulgaria, the main challenges facing Roma integration policies and the possible partnership support from the Diplomatic Corps to address the main challenges facing Roma in Bulgaria.
Although the 2011 census accounts for nearly 5% of Bulgarian citizens who identify themselves as Roma, data from the Council of Europe and the European Commission indicate that Roma are about 11% of Bulgaria's population. This share is even higher among children and young people, which reveals the great potential for development of the Roma community for Bulgarian economy and society, Deyan Kolev underlined. The main problems hindering the implementation of integration policies include the lack of an appropriate institutional framework, political determination and a supportive public environment. The rise of anti-Gypsyism, the advent of anti-Roman rhetoric parties, has further aggravated it. As an example, Kolev pointed the "Concept Against Gypsyism" proposed by Deputy Prime Minister Karakachanov a year ago. The positive fact is that it has not been accepted by the Bulgarian government, but this danger still exists.
Teodora Krumova presented some of the specific problems faced by Roma women, such as early marriages and stereotypes associated with them, low employment rates, and others, inviting HE. Mustafa to join Amalipe Center Initiative "Girls with Dreams: Turn the Page" and receive an ambassador for one day on April 8th.
Amalipe representatives underlined once again the importance of the existence of the Roma Inclusion Ambassador's Group and called for its re-activation.
HE. Herro Mustafa greeted the Roma community in Bulgaria with Vasilitsa and showed knowledge of its symbolism. She expressed her support for the integration of the Roma community, the preservation of identity and culture, the equality of Roma women, and the activation of the Roma Integration Group. She also congratulated the Amalipe Center for its efforts to improve the education of Roma children and to preserve and promote Roma culture. Ambassador Mustafa gave as a gift her personal emblem and received in turn the Roma flag - a symbol of the Roma equality movement.

After the meeting, Ambassador Mustafa, representatives of Amalipe Center and a large part of the US diplomatic mission participated in the celebration of Vasilitsa, organized at the embassy by students from Vasil Levski Primary School, Karadzhovo village, which is one of the first schools participating in the program of Center Amalipe with the support of the Trust for Social Achievement "Every student will be a winner".