25.03.2020

The role of educational mediators during a state of emergency
The last days have been hard and difficult for all of us. We have to dramatically change our daily lives, get air-conditioned, and be mobilized and responsible.
We have to give up our lives for some time being as we used to be. And it's not easy for anyone. But while for some of us it is necessary to adjust, not to go out and work from home, others have to radically change our way of working and introduce completely innovative methods – the teachers. Many of them are now creating digital lessons for the first time and using different ways of working online with students. And this is not easy at all. Let's think about them.
Let us also think and be grateful to all the doctors, nurses and pharmacists who are in direct contact with the sick and the infected constantly. You really are heroes!
But I also want to think of another group of people who remain out of the sight of society but are just as brave and risk their lives every day - hundreds of educational mediators across the country. The truth is that not all children everywhere have the Internet or devices to use it. For these students, no matter how interesting and modern
learning platforms are created, they will not be useful. Children from poor families, neighborhoods, or students with special educational needs – have been visited by educational mediators who bring them paperwork and explain to the kids how to get into electronic systems. Some schools have provided masks and protective materials for the mediators, but others do not yet have the opportunity. The director of High school "Lyuben Karavelov" in Varna told us that due to the depleted resource of masks in the city, the mediator Aydin Murshud does himself (?!) but does not stop visiting students. This is also the case in the village of Pet Mogili, where gloves and disinfectants are provided, which Silvia Miteva uses and distributes to people, but there are simply no masks, so she is also protected with handmade ones. School principals are looking for all kinds of sources for masks, but are frustrated by their exhaustion in the market. It is important that these people are urgently supplied.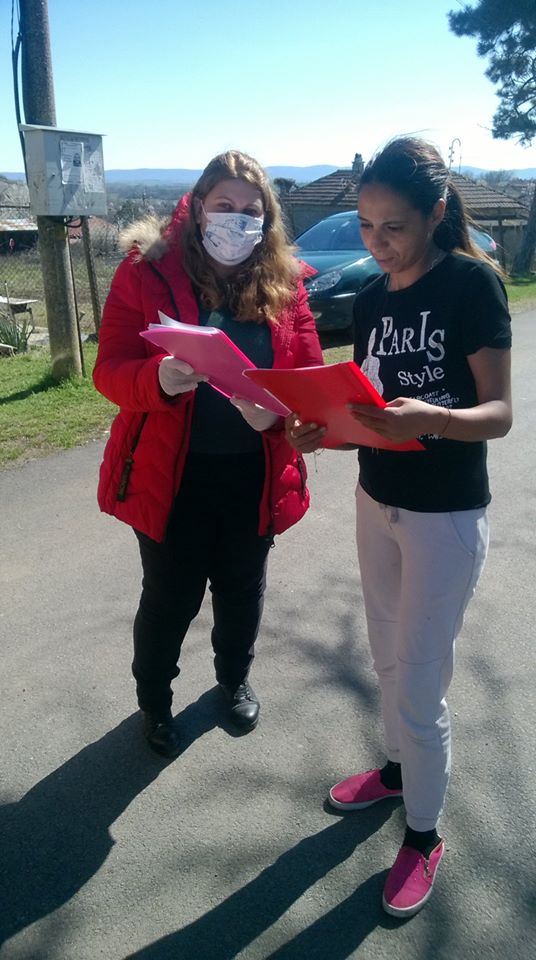 Note that whatever the conditions are, none of these people refuses to work. Each of the educational mediators is aware of the seriousness of their task and is looking for various ways to help. For example, Boycho Kochev, a mediator in the village of Karadzhovo, Plovdiv district, uses chats and video calls to track how the children handle distance learning, help them with registrations, send homework and generally mobilize them to be serious.
Many more examples can be given anywhere. It is important to note the merit of these people. In addition to helping the children tirelessly, they go around the houses and talk to the adults explaining that they should stay home and stay safe. They keep track of alerts for returning from abroad and announce them to crisis staffs. They create online campaigns and are in constant contact with children and adults. They calm and inform. Their efforts are helping to keep the numbers of those infected from
rising dramatically. And let us remind you, they are doing this by risking their lives.
So I want to invite you - tonight, if you go out on the balcony clapping at 9pm - think of these people, the educational mediators. Remember that they go from house to house to help us all. Remember that we are connected. The efforts of one are efforts for all of us. Accordingly, the irresponsibility of one affects all of us.
The good thing about hard times is that they remind us of the important things. And they teach us to be grateful. May today and in the coming difficult days that await us be grateful to all those who fight and help.
Let us also be grateful to all tireless educational mediators across the country!
Thank you!
Denitsa Ivanova