01.11.2016

Press conferences FOR the Scholarship Program for Roma high school students
NGO representatives, school principals, youth and parents defended the Scholarship program for Roma high school students, presented concrete examples of how minimal support may increase significantly the number of Roma enrolled in secondary schools and explained why it is of interest to all Bulgarian citizens. This happened during the parallel conferences, organized on Wednesday, October 26 at10.00 in the clubs of BTA in Sofia, Veliko Tarnovo, Pleven, Shumen, Plovdiv and Stara Zagora. They were organized by Amalipe (in Veliko Tarnovo, Pleven, Shumen, Plovdiv) Roma Versitas and Roma - Lom (in Sofia) and "World without Borders" (Stara Zagora) as part of a broad campaign of dozens of organizations and schools to support the scholarship program.
We are giving these press conferences as part of our constant activity in hundreds of schools to improve the educational level of the Roma community, said in Veliko Tarnovo the Chairman of Amalipe Deyan Kolev. We are working on the field for years throughout Bulgaria and we are convinced that there is a need for such programs. "Support of Roma students for successful completion of secondary education" Project of the Center and MES, although it was poorly presented to the public, is a good step and through an open letter to Minister Kuneva we support it. But not only that: we want more real steps - not just documents and declarations, but real outreach activities.
Regional pedagogical coordinators of Amalipe Sylvia Stancheva (Shumen), Petya Dimitrova (Plovdiv) and Yonka Danova (Pleven) explained WHY IS IT IMPORTANT TO SUPPORT THE SCHOLARSHIP PROGRAM FOR ROMA HIGH SCHOOL STUDENTS:
- For the more educated Bulgarian citizens, the better - strong economy, - better tax collection, more people with paid health insurance and MORE BENEFITS FOR ALL
- The Roma have the lowest percentage of students with secondary education and the highest percentage of young people: it is necessary to put all energy into increasing the number and percentage of Roma secondary school graduates. This is a strategic task for the needs of the economy and the labor market.
- In recent years the problem of children who drop out of school before completing primary education was gradually reduced. But most of them do not continue in high school or drop out early in ninth grade;
- We have many examples of how even minimal support leads to a sharp increase in Roma secondart graduates: the program "Equal opportunity: access to secondary education," as the results of the academic year 2015/16 showed that supported students did not drop out and achieved success in the Matura, which is higher than the national average.
Students who Amalipe supports within a similar program - "Equal opportunity - access to secondary education" are an example of achieving high performance with minimal help, said Denitsa Ivanova, coordinator of the program. Students who finished 12th grade this year performed very well in the state matriculation exams. Of the 16 graduating students, there wasn't a single one with poor mark. Their average success in matriculation Bulgarian Good is 4.33 and the average success of their second matriculation is a very good 4.53 compared to the average 4.17 Bulgarian 4.27 and in optional subjects. Three of the students have excellent grades: Blaga Stefanova graduated Language School in Vratsa has excellent 5.77 in Bulgarian language, Beatrice Boykova proved her knowledge of history with a score 5.78 and Audrey Asparuhova with Excellent 5.64. Beatrice and Audrey graduated high school "Vasil Levski" in Byala Slatina.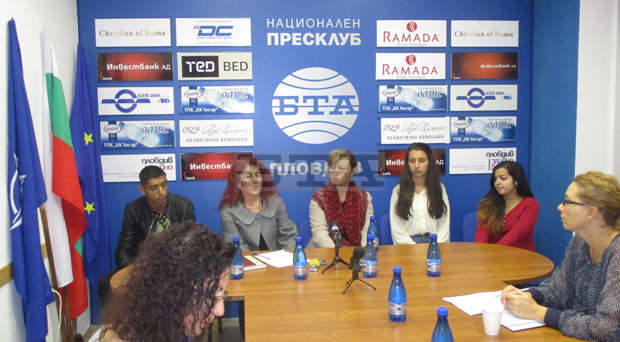 The press conferences were attended by young people supported by the "Equal Chance" and they became the best example of the need for such programs. Answering the questions of journalists, Russka, Vesi and Dancho by Karadzhovo, Mitko, Bogomila, Kamelia and Ceco from Sofia, Bahri of Byala Slatina, Borko from Knezha, Temenuzhka from Kamen, Zhivko from Salmanovo and Desi from Nikola Kozlevo broke many stereotypes by sharing what problems they face every day in their efforts to complete secondary or higher education. One of the journalists compared them with the Polish Home Army (fought on two fronts - against German and Soviet troops) since both struggling with the resistance of the elderly in the community and stereotypes of their classmates of the majority.
The press conferences were attended by school principals and teachers: Elena Danailova from Kamen, S. Seykov from Novi Pazar, Iva Hristova from Nikola Kozlevo, Krassimira Blagoeva from Karadzhovo, Lava Kotseva from Aprilovo, Evgeni Angelov from Byala Slatina and Twmwnuzhka Hristova from Bohot shared their reasons why the program is needed. Many schools and teachers buy transport cards and books for the most needy students from its limited delegated budget. This shows the need for the program of the Center. Once they have the program, schools will use the delegated budget to improve the quality of education.
Answering questions from journalists, the participants also explained that: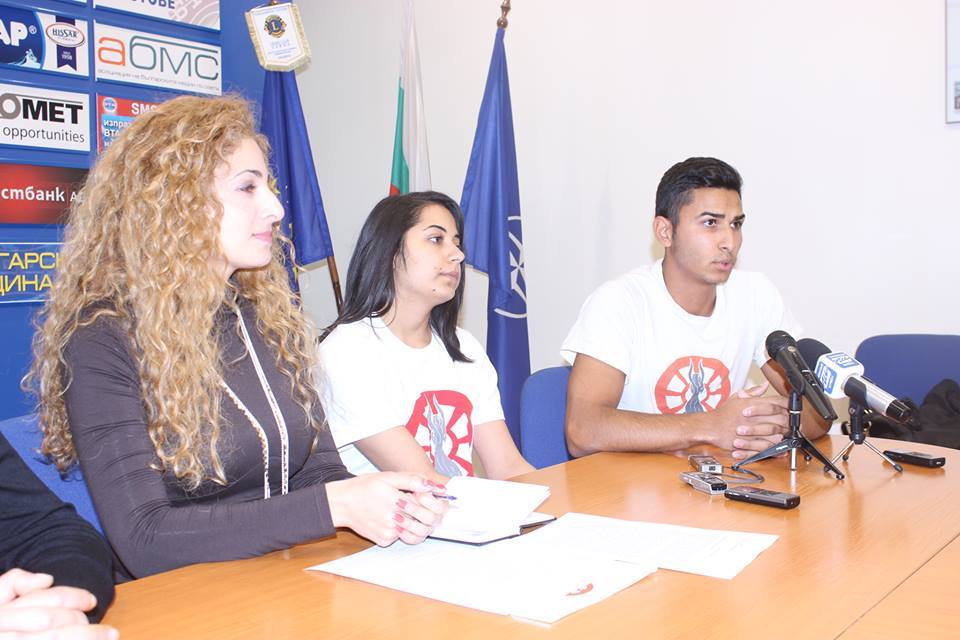 · This is not a social scholarship, nor for success, although success is an important criterion. This is a scholarship that should help children who face inequalities, which are not only social. For example (a real example of our practice) - Petya (different name) is in ninth grade. Last year, they stole her and married her. She went through many difficulties - dropped out from school, physical violence by the "groom" etc. Finally, she managed to return to her family, and graduated primary education as a private student. She is now a student in 9th grade. She needs such support.
· The program has a mentoring component - this again shows that it is to overcome barriers to access. The mentor will help the student to become even better.
· Scholarships will be awarded for success 3:50 - that's the bottom line. Leading will be motivation and success - the children will be ranked on a number of criteria
· The scholarships will not be handed out - each one should apply for them.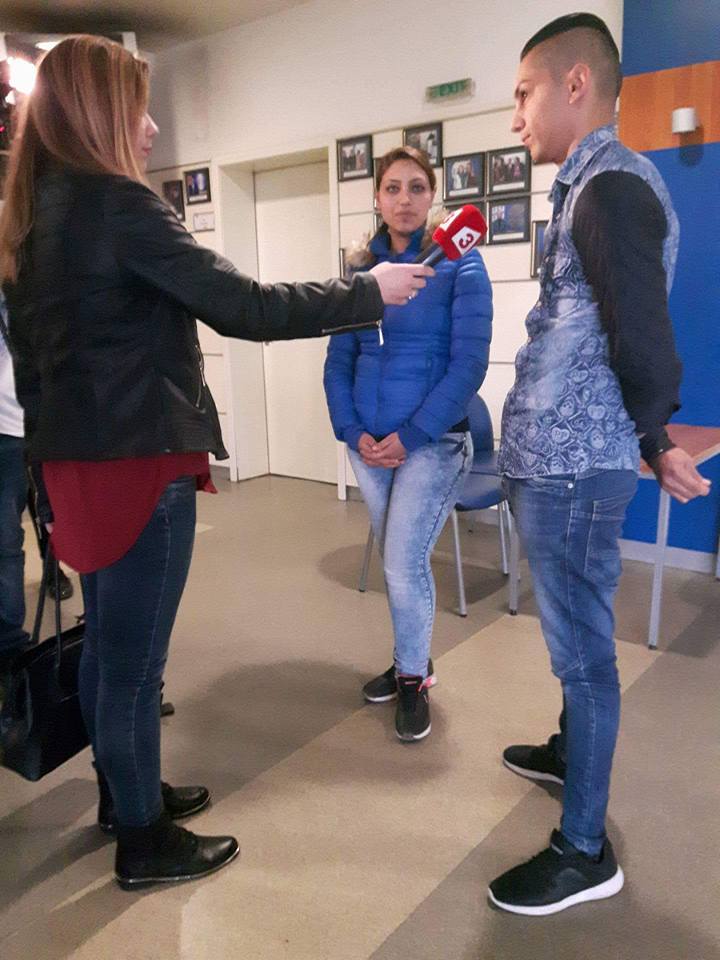 · The hardest part is to open your mind, but precisely such children who have received such support can quickly change the rest - much faster if someone outside tries to explain the importance of education. Therefore, the leading criterion for approving students for scholarships must have the motivation and desire to engage in voluntary initiatives to motivate others.
Most of the journalists said that the Ministry of Education has allowed several "communication misunderstandings" and presented the Program in an inappropriate manner. These, combined with the pre-election situation led to public tensions. The arguments from the press conferences are clear and understandable, and the words of students, parents and teachers can convince the biggest skeptics were explicit journalists.