01.06.2009

The Sixth Children Roma Festival gathered more than 1000 children in Veliko Turnovo
Center Amalipe organized the sixth already traditional edition of the Children Roma Festival "Open Heart" which took place on May 30 and 31, 2009 in Veliko Turnovo, Bulgaria. The Festival was organized with the support of Veliko Turnovo Municipalityкоето and more than 1000 children took part in it. This year the event was realized also with the support of Human
Dynamics: within the Phare project 'Improving the condition and
integration of vulnerable minority groups with special focus on Roma' the first planner of extra-curriculum activities directed to educational integration; moreover, the schools included in the Phare project got the chance to participate also in the Festival program. During the whole weekend the old capital was enchanted by the various Roma, Indian, Bulgarian, Turkish and many other songs. The dances the children participated with were full of emotions and colors. The program of the different schools included drums, zurna playing, traditional Kukeri games, presentation of marriage and calendar feasts and customs: Kana gedzhesi, the performances "Baba hak", "A Legend for the Roma" and so on. Madam Kasandra, the fortune-teller was again one of the major characters at the Festival. We were not quite sure who finally believed her most: the children or the adults. Parallel with the joy, laughter and the dozens of smiles all the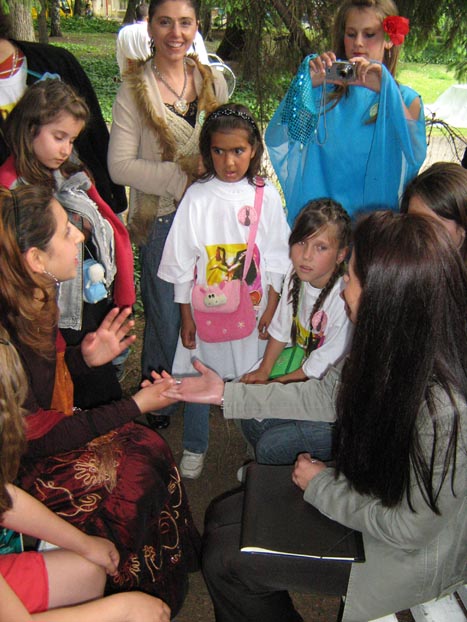 guests of the Festival had the chance to enjoy the children ethno workshops which had been part of the extracurriculum activities of the children during the school year and the Roma folklore and culture classes of the schools participating in the Festival. All the nice things produced during the Festival were provided by the children for other children: for the charity bazaar organized on the June 1, the Children International Day. The first day of the Festival ended with the play "The Golden Apple" presented by the students from Vasil Levski School of Elin Pelin. Just before the play the atmosphere of the Festival was heated by the ethno fashion show where the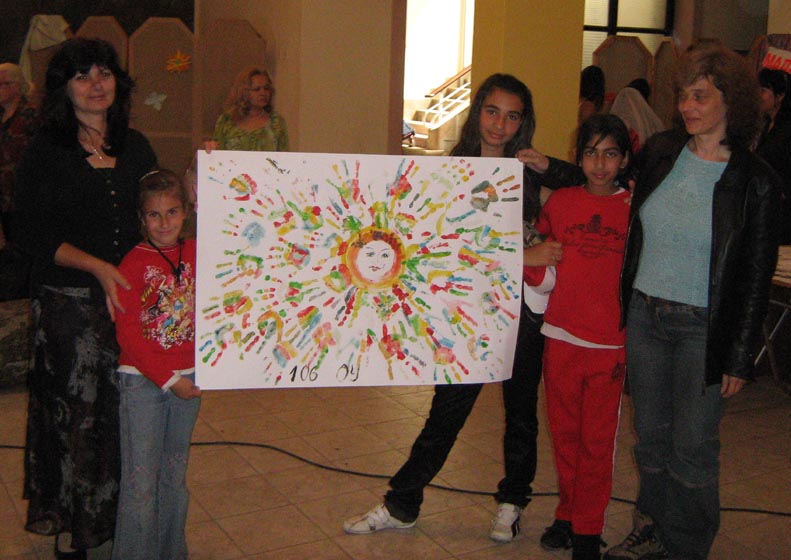 public unanimously elected Miss and Mister Ethno-costume. At the end of the evening all the children had the chance to enjoy the traditional for the old capital Light and Sound Show at the Fortress of Tsarevets.
Although the weather this year was not completely as we had ordered it, the second day of the Festival was again full of children smiles and laughter. Each one of the children felt how special she or he is. "This is an incredible stimulus for the children. Today they have the self-confidence they need to succeed not only in school but in life as well. Thank you for making the dreams of these children come true!" Maya Popova from the Sliven village of Sotirya sharеd after the Festival.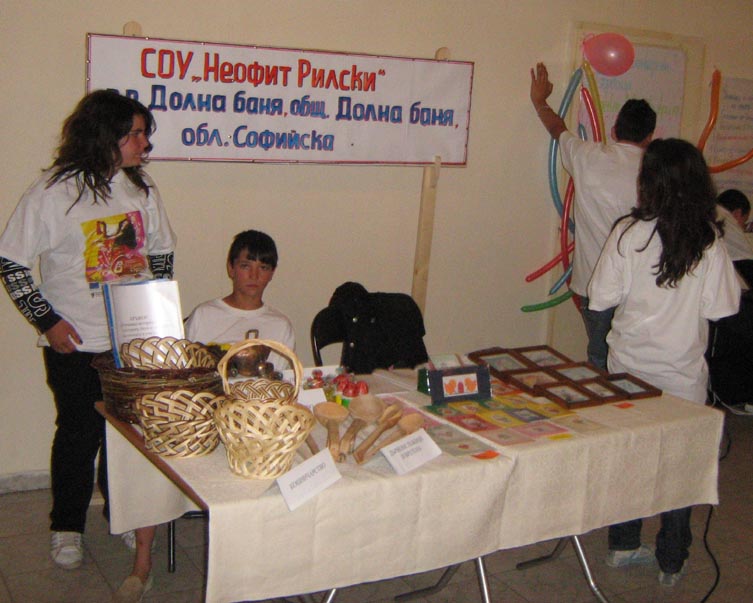 The 6th Children Roma festival "Open Heart" really managed to open our hearts and proved once more that we are all children of one and the same idea: the idea for friendship, warmth and harmony. And as
Pooh likes to say "The more, the better": more songs, dances and creativity means more love, friendship and opportunities. The ethno diversity during the Festival both from participants, costumes and repertoire showed once more that we might belong to different cultures but we have one and the same values; so we can have joy together and at the same time learn from each other. We, the organizers of the Festival
really believe that achieved our goal: all the participant left with smiled on their faces and happiness in their hearts convinced that they would come again.